Midwinter-Adult-Piano-Retreat-2018
Alison S. Barr, Director and Head Faculty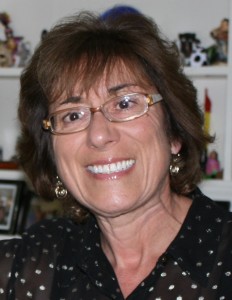 Abarr54@verizon.net
781-982-8920 (Massachusetts, USA)
Alison S. Barr operates an independent studio in Hanover, Massachusetts, and holds the Music Teachers National Association National Certificate in Piano. She was one of the earliest proponents of adult avocational piano study, starting her adult practice in the 1970's. She recently served as Commissioner of National Certification for MTNA, and often appears as a collaborative pianist, lecturer and adjudicator in the Greater Boston area and nationally. An inveterate writer and commentator, her article "Wild Rider in a Strange Land – Sustaining Relevance in the Independent Studio," will soon appear in the American Music Teacher. She is thrilled to be one of the three cofounders of the very successful Midsummer Adult Piano Retreat at Williams College in Massachusetts, which just celebrated its 10th Anniversary. Please see its website at http://pianoretreat.wordpress.com Ms. Barr holds the Master of Music degree in Piano Performance from Boston University, where she studied with Anthony DiBonaventura, and the Bachelor of Science in Music Education from University of Maine at Orono.
QUESTIONS
Please direct all questions to Alison Barr at 781-982-8920, or e-mail at
abarr54@verizon.net
TO REGISTER:
Please send the information below along with a nonrefundable tuition deposit of
$350.00 (USD) by October 30, 2017, payable to Alison Barr
And send to: Alison Barr, 663 Whiting St., Hanover, MA 02339 USA.
(Please have checks drawn from a U.S. bank.)
Balance of tuition is $550.00 (USD,) due by November 30, 2017.
If the workshop is cancelled, your tuition deposit will be fully refunded.
All Students – Please provide:
Your Name and Address
Your Phone Numbers
Your Emergency Contact Information
Your Email Address
Do you have any special concerns or physical limitations of which we should be aware?
Do you have dietary restrictions?
New Students – Please provide:
A brief description of your relationship to music/piano and your experience with private study and/or workshops.
Special thanks to Margot Emery and Michael Parola, my Lake Worth cultural and administrative consultants, and to Debi Adams and Peter Mose, my dear Midsummer Adult Piano colleagues.
LODGING

Lodging in and Around Lake Worth
Our main venue (for calculating distance) is
St. Andrew's Episcopal Church
100 N. Palmway
Lake Worth, FL 33460
All other activities, including dining, are in easy walking distance of this address.
Airbnb
(Follow directions about joining; the final price may include an additional service and/or cleaning fee. Some homes provide "weekly" pricing options which may be more economical than "nightly," and may also enhance your stay with an extra day or too!)
Bed and Breakfasts: (rates may have risen since this printing)
Mango Inn
(stunning, down the street from St. Andrew's, beautiful rooms, starting at $299. a night)
Sabal Palm House
(very lovely, just 4 minutes walk to St. Andrew's, starting at $195. a night)
Example of Hotels/Motels in Lake Worth and Palm Beach area (using Bookings.com)
Fairfield Inn and Suites by Marriott Palm Beach (a 20 minute walk across the bridge or a very short drive) $217 a night; 8.1/10 rating