Creative Practicing Blog – Session 2, Week 7/8, January 14, 2018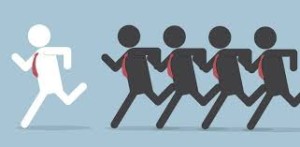 There are no lessons the week of January 15!  I'll be running my Midwinter Adult Piano Retreat in Florida.  How do we keep ourselves practicing well between lessons?  Here are some ideas:
Set a goal of getting to the piano every day, even if it's for a short period of time.
Start with an improv or piece you really LOVE, so you'll be more likely to stay at the piano.
Do new note-learning with energy and motivation – this is when you're forming a "first impression" of the piece, so make it a good one!
Keep playing your recital piece – don't let it "slip away!"
On the day that you would normally have your lesson, set some new goals for the following week, so you won't get "stale!"
Have fun and see you the week of January 22.  Please be ready to report what you did to keep yourself motivated!
Mrs. Barr
Creative Practicing Blog – Session 2, Week 6, January 7, 2018

We can always resolve to be better, work harder, practice more, but how do we really accomplish change?  For example, next week, there are no piano lessons (the week of Jan. 16.)  The recital will be over and we might need extra motivation for our practicing.
Let's make a goal in each of the following areas:
Improvisation/Creative Work

Technique – Scales

Repertoire – a New Piece?

Sight-reading

Other?
At your next lesson, the week of Jan. 23, we'll have a new projects in collaborative piano AND more prep work on Improvaganza!   Have a great couple of practice weeks!
Creative Practicing Blog – Session 2, Week 4, December 16, 2017

Since we practice by ourselves, we have to be very good at giving ourselves feedback.  What's going well?  What's going not so well?  In today's lesson, we'll discuss how your recital or any other piece is going and what you did over the last week to make it better.
ALSO:  During the first and second weeks of January, before our Jan. 12 recital, we'll be holding Group Classes to practice performing.  There, you'll be able to give positive feedback on each other's pieces!  This is a great opportunity to perform in an informal setting.
Lessons begin again on January 2, 2018! Happy New Year!
Creative Practicing Blog – Session 2, Week 2, December 9, 2017
As our January 12 Winter Recital approaches, I'd like to discuss the benefits of two different types of practicing: 1) when we play through our piece from beginning to end, maybe correcting mistakes, but not stopping to determine why the mistake happened, instead \going for the overall flow of the entire piece; OR  2) the "micro-managing" type of practice, where we work deeply and slowly on a small section, perhaps taking hands apart, finding creative ways to play, study and analyze what is happening in that section.  Which is better?  (That may be a trick question!)   How do you know when to use each type?  As the recital draws closer, does the percentage of one type or the other change?
Creative Practicing Blog – Session 2, Week 1, December 2, 2017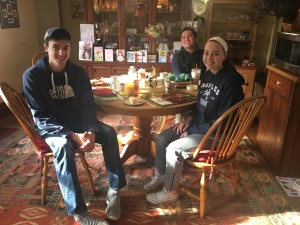 I'd like to thank Jack Rowland, Diana Flynn and Michael Porter, all seniors, for agreeing to serve on the very first "Student Advisory Council."  I'm excited that we're going to meet and brainstorm ideas for the "Music for Good" project.  Even without a lot of scheduling difficulty,  you might be able to find a simple and satisfying way to share your music with someone over the holidays.  This could be a grandparent, neighbor, friend or other family member.  It would be great if everyone could think of one person and try to arrange this!  Let me know who your special person will be and when you think this might take place, and, keep practicing your holiday and other music!
Creative Practicing Blog – Session 1, Week 11, November 12, 2017
Happy Thanksgiving and remember to figure out your Holiday or Other Song by ear!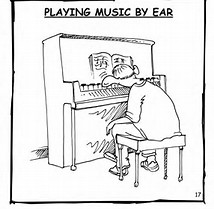 Creative Practicing Blog – Session 1, Week 10, November 5, 2017
Sometimes when you practice, you're just playing though the whole piece to see how it holds together or what you can do to make it better.  But more often than not, you are focusing on a specific goal – to get the rhythm even, to decide what kind of dynamics to use, or to work on fingering.  Whatever that goal may be, you can use a creative method to accomplish it – – try playing a difficult part up one octave with your newly worked-out fingering.  Try playing a phrase faster or slower than it would normally go, or even louder or softer.  The more exciting you can make your practicing, the more you are likely to stick with it.   Try some creative practice strategies this week and let me know how they work!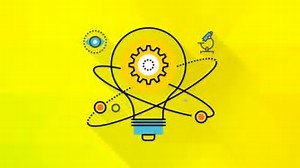 Creative Practicing Blog – Session 1, Week 9, October 29, 2017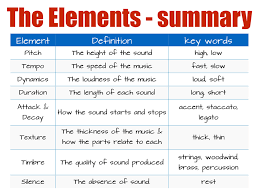 This week, I want to ask you to think about all the elements that go into a piece of music — the pitches, the rhythm, the texture (and for piano, the harmonies, the dynamics, the expression and tempo markings, the duration and silences, the structure and the timbre.  Take one of your pieces and look at each of these elements for next week-  we'll discuss your observations!
Creative Practicing Blog – Session 1, Week 8, October 22, 2017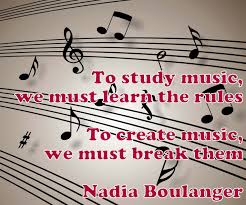 Think for a moment about how the compositions you play get started – from a creative spark of some kind.  It may be as simple as a sound from nature or something mechanical, like the rhythm of whirring gears.  It may be something from an already-composed piece, like a chord, a rhythmic pattern or a few notes of melody.  Or, it may be something abstract that provides inspiration — like a feeling, a picture, a place, an animal or a person.  
Assignment:  Please think about something that might inspire YOU to improvise or compose.  Then write a description of it or write its notes on your assignment sheet for next week.  We'll start talking about how we can use it for improv!
Creative Practicing Blog – Session 1, Weeks 6 & 7, October 15, 2017
Did you know that when you improvise, you are participating in a very long and important tradition of creation?  For hundreds of years, classical composers were expected to improvise at a very high level, ON the SPOT in front of an audience!  I won't expect that, but we all, me included, are going to be applying improv to everything we play for a while – our scales, our pieces for practice purposes, our technical exercises, and, of course, to our actual improvs.  I'm excited coming from a very special conference I attended, and I think you'll all find it really meaningful and FUN!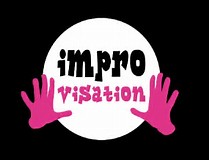 And, by the way, how many other words can you make from the letters in 
IMPROVISATION?
Creative Practicing Blog – Session 1, Week 4, Sept. 28, 2017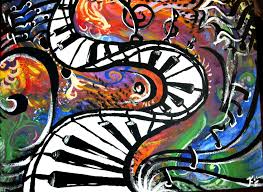 What does the word "interpretation" mean?  And what does it mean as it relates to music?  
Can you describe YOUR interpretation of the picture above?  What makes your interpretation unique?  Can you apply that uniqueness to a piece of music you've been assigned?  Please select one of your pieces and we'll work on "interpretation" in your upcoming lesson!  (Hint – Dynamic variety may be a part of your interpretation!)
Creative Practicing Blog – Session 1, Week 3, Sept. 21, 2017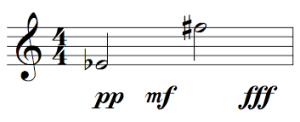 We've learned that Cristofori's piano, called "Gravi cembalo col piano e forte"  (Which means what?)  could play with a wider dynamic range than any keyboard instrument of its time, except for maybe a pipe organ.  What do you think this meant for the people who played it?  How did it change the way they played their music?  What does that mean for us today?  How much do you feel you vary your own dynamics?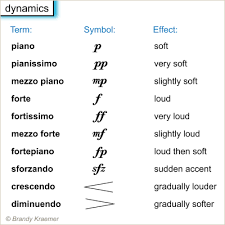 Study the chart above and see how many of these you can use in your practicing this week!
Creative Practicing Blog – Session 1, Week 2 – Sept. 14, 2017
All of you have had wonderful first lessons of the year!  I want to commend you on the thoughtful answers you gave to last week's blog question.  Many of you commented on the fact that the piano is "real" or "non-electronic."  Some went on to say that the connection between the pianist and the instrument is immediate and personal.  I want to ask you to take this thought one step further, looking at the inner workings of the original piano, invented by Bartolomeo Cristofori in 1709.  
It's fairly simple (notice that the the key is on the right,) but it was extremely innovative for the time.  What earlier instrument(s) do you think this piano was influenced by?  And what was so innovative about this particular action?  Do you think keyboard instruments before this one had hammers?  If so, what was different about this invention?  What made it such a sensation when people first played on it?  You can check out this link to find out more!
http://www.metmuseum.org/art/collection/search/501788

Creative Practicing Blog – First of the New Piano Year! Session 1 –  Week 1 Sep. 7, 201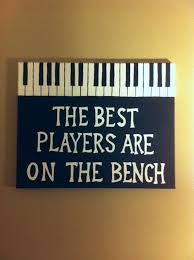 I can already feel it.  This is going to be an amazing piano year!  I hope you've all had a relaxing and exciting summer and please send me any photos you may have of places you visited.  
We have two small projects to start off our year!  (Due at your second lesson!)
1) Improvise a short piece based on something you remember from your summer
2) Fill in your "What I Love About the Piano…." for our "Keys and Me" bulletin board
And here's your first "food-for-thought" question: What is it about the sound of the piano that causes people to be so drawn to it?  What does it have that a keyboard doesn't?  Please be ready to respond at the beginning of your second lesson. Thanks!  Mrs. Barr
****************************************************************************************************
Last Creative Practicing Blog of the Year!  Session 3 – Weeks 11/12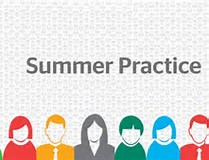 A beautiful long summer stretches before you!  You'll have camps, vacations, nice times with family and friends and some extra time (possibly!) for summer piano.  This last week of classes (Monday's last day is next week, June 12,) we'll write down some summer goals, whether or not you are taking lessons.  Remember that, just like you wouldn't leave your good friend alone in a room all summer, you don't want to forget about your piano! You can sightread, learn a popular piece, review an old piece or learn something you've always wanted to learn.  I'll help you get started!  Let's talk about some summer goals together.  And, above all -have a great summer!
Creative Practicing Blog Session 3 – Week 10 – Creative Practicing Blog – May 20, 2017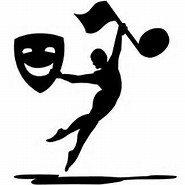 Group Classes are coming up next week!  We'll practice performing for each other.  What do you think are the most important skills involved in performing?  What are the benefits of performing?  What are good things to think about before and during performances?  How do you feel when you've had a good performance?  What can help you have your best performance?
Session 3 – Week 9 – Creative Practicing Blog – May 13, 2017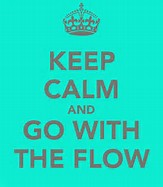 What is "flow?"  It's sometimes called being "in the zone."   This is the feeling we get when we are completely involved in an activity, completely invested in what we are doing with no distractions disturbing our thoughts.  You may have felt this while playing a sport, reading a great book or being at a favorite spot with a friend.  When we play the piano, we can experience this sensation.  In fact, because the piano engages our mind, body and spirit, all at once, it is a perfect way to achieve the flow sensation!  You actually may become "lost" in the music.  What contributes to this feeling of flow?  How can we achieve it in our playing and in our recital piece?  Can you remember a time at the piano when you lost track of time?  Think about how to achieve flow whenever you practice or perform!
Session 3 – Week 8 – Creative Practicing Blog – May 6, 2017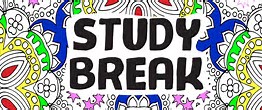 May and June are months when lots of academic pressures mount.  AP exams, finals, grades that count towards your GPA.  Even for younger students, it can feel like a pressure cooker! My advice is, BREAK that study pressure with a lovely interlude of piano playing.  Short practice sessions help a lot, especially if you don't have long time blocks available.  You will find that you can enhance and perhaps REDUCE the time you spend studying — being at the piano can clear your brain and rejuvenate you when you go back to hit the books!  Think of FIVE things you can do in just 10 or 15 minutes to improve your piece?  And, if you're tired at the end of a long evening, take a few minutes to chill out at the piano!
Session 3 – Week 7 – Creative Practicing Blog – April 28, 2017
What is the tempo of your recital piece?  Is your current speed coming close to that tempo?  Our pieces sound JUST RIGHT when they are close to the speed the composer intended.  What are some ways you can help yourself play your piece at the proper tempo?  Have you ever experimented with just a small part of the piece? How does it feel and sound when you play "up to tempo?"  Think of some practice strategies you can use to get your piece faster or to solidify it at the tempo of your choice?  It's not too early to begin thinking about the "performance tempo" of your June 9th recital piece!
Session 3 – Week 6 – Creative Practicing Blog, April 21, 2017
Just a reminder to check out Alison S. Barr Music Associates on Facebook!  Every week, I'll feature a few students for "All in a Day's Work," a slideshow of photos taken during lessons and music played by current and former students.  
Summer is closer than we think and with it comes a golden opportunity to expand our horizons, try new things and improve on what we already have learned.  Our piano skills are no exception!  Perhaps you are busy at camp, away at a summer home or just looking for more free time — you can still schedule in a couple of lessons and especially try to do some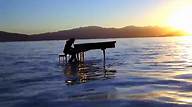 fun playing while you are near a piano.  Sight-reading, playing with a friend, improvising, learning a few popular pieces – these are all things I can set you up with or without lessons.
What are some ways YOU can keep piano alive during the long 12 weeks of summer?  
P.s. Don't take this photo literally!  No need to drag your piano into the water!
Session 3 – Week 5 – Creative Practicing Blog, April 8, 2017
Have you ever dreamed of finding a buried treasure?  When I was a kid, I had a little treasure chest like the one below.  My brother, sister and I used to put little trinkets in it and bury it in various places around our back yard. (It was a different time, no computers, etc., so we were looking for exciting things to do to entertain ourselves.)  I guess we thought we would have the patience to keep it buried for years and then we would unearth it and be surprised at all the riches!  Unfortunately, we never could wait more than a couple days to see if it was still there.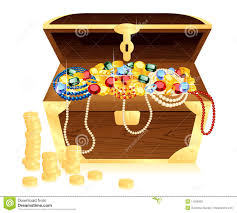 We're starting our very own  "treasure chest" project  at the studio – Repertoire Rich.  Here's how it works: As soon as you have completed your Memory Project piece, I'll give you a sheet to record all the new pieces you play in ONE MONTH.  You can play pieces at a reasonable level in your old books or complete pieces you have started but never finished.  The pieces do NOT have to be at performance level to be placed on the list.  We will decide together whether a piece is "completed."  It will be a great feeling to have a lot of new pieces and will also help your sight-reading skills.  In the meantime, I'll also introduce the new Piano Marvel sight-reading program on the digital piano!  So much going on this spring!!
Session 3 – Week 4 – Creative Practicing Blog, April 1, 2017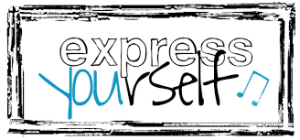 As you prepare your recital piece and practice everything on your assignment sheet, think of this famous "ABarr" quote:
"When should a musical person play musically?  ALWAYS!"
What can you do to make sure that, no matter whether you are playing your scales, technical exercises, memory piece or improvs, you are always playing your best?  What are the components of musical playing?  How can you make your expression unique to YOU?
Session 3 -Weeks 2/3 – Creative Practicing Blog, March 13, 2017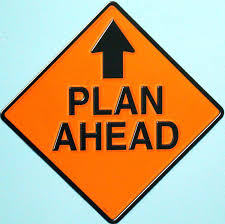 Right now, the May 13 Master Class for High School students and the June 9 Spring Recital seem very far away.  However, think about this – learning your recital piece can't really be done well at the last minute.  Unlike cramming for a test, playing a piano piece at a high level in a performance setting requires a complete and deep cooperation between your mind, body and spirit – a kind of peak performance that is only trained in over a long period of time.  At what stage is your piece right now and how far do you have to bring it for you to feel completely prepared and comfortable in performance?  How far in advance will you be ready for the Master Class and/or the recital?  How much time should you be spending on it every day and every week to reach your goal?
Session 3 – Week 1- Creative Practicing Blog, March 6, 2017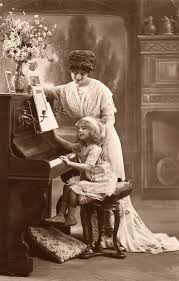 Last Saturday, I visited my first piano teacher, Mrs. Betty Swist Holderried, at her home in Westwood.  We chatted nonstop for over an hour and it was a pure delight.  I brought along flowers, cookies and a very old beginning piano book which had Miss Swist's handwritten instructions for me.  We discussed what I remembered about my lesson and talked about her teaching life since then (sometime in the early 1960's) when she was in college as a Music Education major.  Miss Swist gave me a wonderful start in piano and inspired me with her warmth, love and caring.  She put stickers on the heads of the Dozen a Day drawings, which is probably why I have done that for my entire teaching career!
I feel very fortunate that I was able to reconnect with my first teacher and let her know what a great start she gave me.  Think about some of the very first things you learned at the piano and how they are relevant and important skills for EVERY level of playing.  What are some of those "foundational skills" and how can you pay attention to them every day at every practice session?
Session 2 – Weeks 11/12 – Creative Practicing Blog, February 27, 2017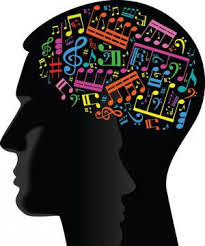 Have you ever gone somewhere, seen a piano and just wanted to play something?  A few people memorize music very easily, but most pianists have to work at learning to play something from memory, me included!  What are some benefits of learning a piece from memory?  What piece or pieces would you like to learn from memory?  Our new studio project, starting the week of March 6, will be to select a piece and start to memorize it (not for performance.)  I'll hand out the "Project Memory" sheet to help us with this project.  Happy Memorizing!
Session 2 – Week 10 -Creative Practicing Blog, February 6, 2017
Congratulations to all of you who have finished or almost finished the draft of your composition!  Our book will be so exciting with all of you represented in it!  Since you want your piano classmates to be able to enjoy your composition, write it as clearly as you can.
The ? this week: Have you practiced as fully and well as you are able?  If not, why not?  If you did, what helped you have such a great week?
Session 2 – Week 9 – Creative Practicing Blog, January 30, 2017
As you write your composition, you are probably trying to figure out how to notate the rhythm — what time signature to use, what kinds of notes to use and where to put your bar lines.  Some of you are writing "unmetered" pieces, those with no time signature or bar lines.  How does a composer decide what time signature applies to his/her piece?  How do you know you have chosen the right one?  How do you justify NOT using a time signature in your piece?  How do bar lines help us read music?  Tip:  your current or past pieces can help you decide if your chosen time signature is the right one!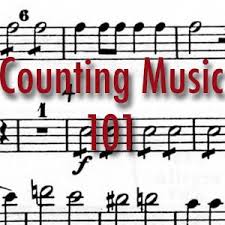 Session 2 – Week 8 – Creative Practicing Blog, January 23, 2017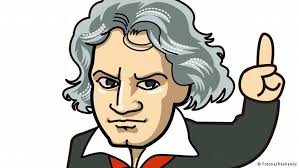 There is nothing easy about composing. We look at a blank staff or sit down at the piano, searching for ideas that will stand the test of time and that we are proud to put into a permanent form in the Composition Book 2017.  Since everyone is now working on a composition, either using handwritten manuscript or "Noteflight," I would like to ask some questions about this process.  What would you like your composition to convey?  What structure or form do you want it to take?  Can you write it in such a way that others might play it and find it satisfying?  Are you able to apply what you already know about music notation?  
The creative process very challenging.  It makes you realize what Beethoven must have felt like.   It takes time and hard work.  I know you will each come up with something very exciting!  
Session 2 – Weeks 6/7 – Creative Practicing Blog, January 9, 2017
The piano is an amazing "machine" and we are in complete control of it through the way in which we play it.  In 1710 when Bartolomeo Cristofori finished developing the first piano, he opened his Florence, Italy, workshop up to royalty from all over Europe.  There is a famous drawing of people practically fainting as they tried out the instrument!  What was it that made this new "Gravi Cembalo col Piano e Forte" (Large keyboard with soft and loud) SO immediately sensational and amazing?  Is that excitement still there for us today as we play a recital or practice in our own home?  Why and how?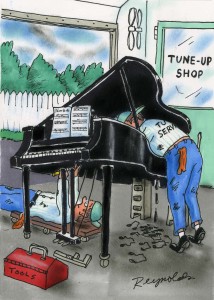 Session 2 – Week 5 – Creative Practicing Blog, January 2, 2017!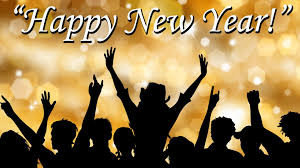 2017 is here!  We are off to a fresh start, polishing our recital pieces and beginning our compositions for our 2017 Composition Book.  It's a great time to remind ourselves that our daily practice is not just ONE piece, but all the assignments that make up our curriculum.  Just as we have more than one subject in school and have to juggle, the same is true of piano assignments.  There is so much to learn!  I'll be assigning BLOG, SCALES, COMPOSITION, TECHNIQUE, PIECES ( 2 or 3) in various stages of learning, and perhaps some SIGHT-READING, ENSEMBLE or MEMORY work.  I'll help you figure out how to satisfy practice requirements on ALL your assignments, so your growth is fast-paced and well-rounded pace.  
The newly-designed "Practice Check-In" card will help us keep track.  I'll hand it out at the first lesson in 2017.  Please bring it to every lesson so we can discuss how everything went during the week.
I can't wait for the renewed energy and excitement that 2017 will certainly bring!
Thanks, Mrs. Barr
Session 2 – Week 3 – Creative Practicing Blog, December 12, 2016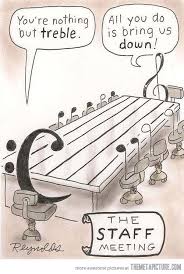 Musical symbols and terms give us a great deal of information on how our piece should be played and interpreted.  Have you looked closely at every marking or term in your recital piece?  If not, this would be a great time to do that!  Let me know what you find out – are there any unfamiliar terms or markings.  What do you think they mean?  If you don't know, please look them up.  Following these instructions can add a lot to the expression in your piece!
Session 2 – Week 2 – Creative Practicing Blog, December 5, 2016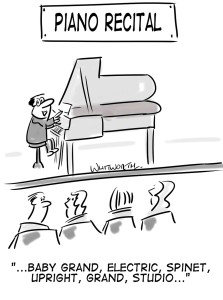 In just about a month, we'll have our recital at the James Library.  The piano there, as most of you know, is a Steinway Grand "B", which means it is almost seven-feet long.  We get used to  our home piano and also our lesson piano at Mrs. Barr's studio, which is a Steinway "M."  However, it may be difficult to adjust and have our best performance on a piano we only play a couple of times a year.  What can we do before and during the recital performance to have a smooth and successful adjustment to a different piano?  What should we focus on while we're playing in the recital to help us perform to the best of our ability?
Session 2 – Week 1 – Creative Practicing Blog, November 28, 2016
In two weeks, we'll be sharing our recital pieces with an audience — the person waiting for the next lesson (or the person before you if you are the last student of the day!)  What is your piece about?  What emotion(s) do you want to express through it?  How will you be sure that your listener feels/hears that emotion?  Think about this while you practice and you will make your piece not only technically correct but also beautiful and expressive.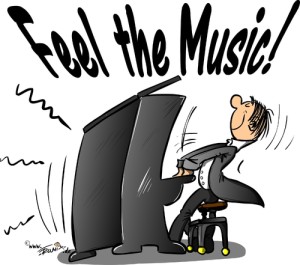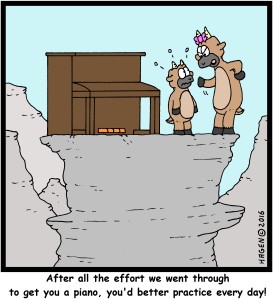 Week 1 – Creative Practicing Blog, September 5, 2016
Hello Students!  Welcome to my first "Creative Practicing" blog.  This will be a weekly paragraph, starting with a question for discussion at the beginning of your next lesson!  And, there will always be a funny cartoon about practicing.  In the future, YOU can actually contribute an original cartoon for posting!!
Please plan to spend a few minutes writing your thoughts down so you'll be ready.
This week's question:
So, why practice?  And if you're thinking you can give a quick answer like "To get better," FORGET IT!  Think about things you practice doing on a regular basis and how those activities have been improved by practicing them.  Have you gotten stronger, have your skills developed, have you progressed to a higher level?  Have you enjoyed yourself more?
  Think about it.  I can't wait to hear what you have to say!! 
Thanks,  Mrs. Barr
Week 2 – Creative Practicing Blog, September 12, 2016
Thank you in advance for your great responses to Week 1's question.  And many thanks to Melissa Trulby, Max and Lauren's mom, for discovering and forwarding this fantastic cartoon!
For Week 2, we are taking on a more serious QUESTION: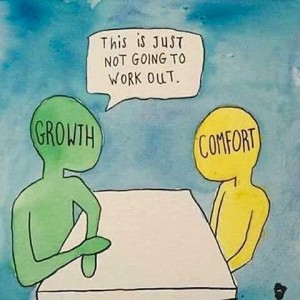 What keeps us from practicing our best every week or every day?  Is it only being under a TIME crunch?  The two to our left are in a struggle of some sort.  Does their struggle apply to practicing in any way?
If we want to learn and get better at something – to grow – that requires us to step out of what feels comfortable and do some hard work.  Sitting on a piano bench with your music open in front of you does't seem that hard, or is it?  What makes it hard and what could make it easier?   
Please come to your next lesson with "food for thought" about how you can learn to leave your "comfort zone" and accomplish great practicing!
Thanks, Mrs. Barr
Week 3 – Creative Practicing Blog, September 19, 2016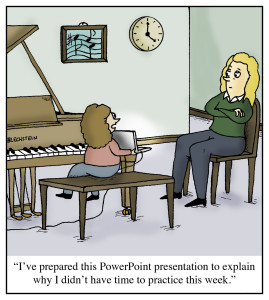 All your responses so far have been WONDERFUL!  Remember that reading and thinking about this blog will be a regular weekly assignment. Please do it BEFORE the day of your lesson, so you have time to think about it throughout the week and so we can have a great discussion.
When I think about TIME, I wonder how we all seem to have so little of it!  Some of our time is spent on requirements, like going to school or coming to a piano lesson.  Some of our time is spent doing things we need to do as human beings- eating, sleeping, going to the dentist.  Some of it is spent on pleasurable and important things like being with family and friends.  And, if you're anything like me, some of your time is spent on things that just aren't that meaningful but are relaxing and easy — like binge-watching Stranger Things. (This show may not be appropriate for all age groups…)
So many choices!  So, the question this week is: How can we make piano practicing a priority among all the other time consuming things we do?  
(Hint: Remember that, when you have school or a sports practice, or even a dentist's appointment, you have to show up at an appointed time and there is a very clear structure to that time.  This is NOT true of piano practice, even if someone is reminding you to do it!  You have to structure it yourself and make sure it fits into your day.  Is this possibly why it's hard to find the time?)    
Note – My High School students know that I don't accept "I didn't have time" as a valid excuse for not practicing.  You always have the time, you just may not have made it a priority in your schedule during a particular week  Everyone has a bad week now and again, but, in general,  you have to show up at the piano!  Then, and only then, can you have productive and exciting practicing!  Think about this as you consider your answer.
Week 4 – Creative Practicing Blog, September 26, 2016
We all have them – distractions!  I know I do.  I am trying to get to the piano today for MY practice time and so many things are getting in the way!  Clean the fish tank, do the laundry, go out to th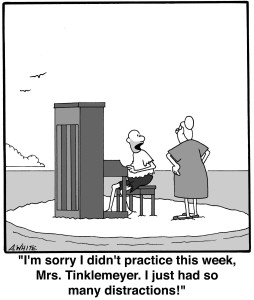 e copy place. The gentleman in this cartoon (what do you think his name is?) is having problems with distractions in a place that seems to be distraction-free.  Think about that!  
Last week, we talked about time and making piano practice a priority, but sometimes that isn't enough.  What can you do to help yourself get through the distractions and get to the piano on a regular basis?  What are your most distracting distractions?  (This does not include your regular responsibilities and activities.)  Let's post them on the board when we discuss this question!
Thanks, Mrs. Barr 
Week 5 – Creative Practicing Blog, October 3, 2016
The other day, I was at the Y and the grandmother of one of my former students, now a junior at Amherst College, approached me.  "You know," she said, "Danielle is playing piano every day before her classes start."  Keep in mind that this young woman is NOT a Music Major, and that she is among many of my former students who continue to play long after they have left the studio.  In fact, they come back and show me what they are playing and composing and sometimes even send me videos.  
What does this mean for you personally?  When you look at Schroeder is this cartoon, can you imagine yourself being somewhere in your future life, playing the piano for your own satisfaction?  (I hope so!!!)  Does that have any effect on your day-to-day practicing and the level you try to achieve while in the studio?  Food for thought.
Weeks 6/7 – Creative Practicing Blog, October 17, 2016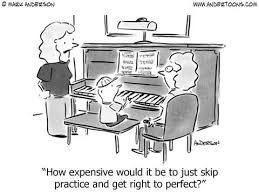 Practicing well requires concentration and focus.  And when you're practicing your best, you're certainly NOT looking for "perfection,"  but instead you're listening for improvements in specific areas:  Did I play that difficult rhythm correctly?  Did I add the dynamics as I intended?  As you practice, you are being YOUR OWN TEACHER (nice and kind just like Mrs. Barr!)   You're constantly listening and evaluating each repetition until you can hear the improvement.  What strategies can you employ every single day to be the BEST teacher you can be in your own practice sessions?
Cartoons wanted!  If you have an idea of a cartoon about some specific element of practicing, please let me know.  I'll be able to use it soon.  Thanks! – Mrs. Barr
Week 8 – Creative Practicing Blog, October 24, 2016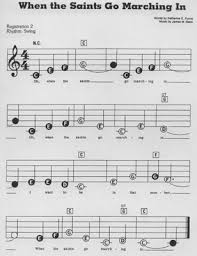 Pretty much anyone in the studio could read this music, right?  Not only are the notes easy, but also, the letter names are written in.  In our studio, however, we want to get to a MUCH higher level of music literacy (reading,) don't we?  Your daily practicing depends on you being able to read music, just like your ability to do your homework well requires you to be able to read it.  (Your ability to answer this blog question also depends on your ability to read it!)  The better you read music, the more easily you can learn your new pieces.  Why is "music literacy" so important to us as pianists and how can we improve our skills during our regular daily practice sessions?  Think of a few answers and please jot them down if you need help remembering them!  Thanks – Mrs. Barr
Week 9 – Creative Practicing Blog, October 31, 2016
When you practice the piano, you are probably ALONE.  But, piano is one of the most social instruments there is.  Here's Schroeder playing for t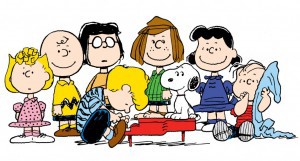 he whole Peanuts gang, and, even though his posture is pretty poor, he is giving them a lot of enjoyment!  We have completed eight weeks of lessons this fall, so you most likely have something you can play for someone else – your parents, siblings, friends.  Why is it SO important to share your music with other people, either in the Thanksgiving Playathon (you can still join up for November 19th!), our recitals and group classes or in your very own home?  What can YOU gain from that experience?
Week 10 – Creative Practicing Blog, November 7, 2016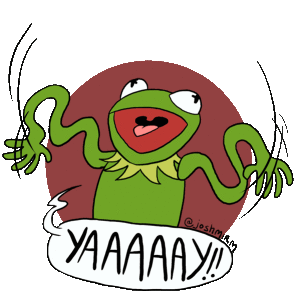 I know that students are often tired when they come to lessons and probably also when they are practicing.  There are too few hours in the day and we almost NEVER get enough sleep.  I encourage you all to be "alert, alive, awake and aware" when you come into the studio for your lesson.  Piano deserves your BEST – your best energy and enthusiasm.  What can help you bring those to your lesson and, most importantly, to your practice sessions?
Thanks to Melissa Trulby for sending along this great cartoon!
Week 11 – Creative Practicing Blog, November 14, 2016
It's hard to believe that we are now in Week 11 of lessons!  Our recital is on Friday, January 13, 2017 – a very LUCKY day!  Most everyone has a piece selected and has already started to work on it.  We want the recital to be a valuable experience – if not FUN exactly, then certainly something we can feel good about and learn from.  We can also benefit from supporting our fellow students and hearing all of their pieces!  What are some ways in which you can start NOW to make sure you have a positive recital experience in January?  Try to be creative in your thoughts and not just go for the obvious – "Learn my piece!"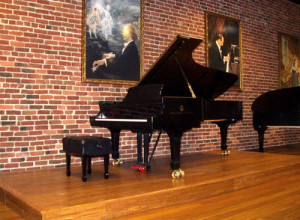 Week 12 – Creative Praticing Blog – November 21, 2016
You have all grown up accustomed to having technology at your fingertips.  It can be a great benefit, but also a distraction.  The question this week is broad, so answer it from as many angles as you can: Does learning to play the piano have anything in common with using IPads or IPhones?  How is learning piano DIFFERENT?  How does technology benefit our study?  How does it distract us?  Think about this carefully and be ready to discuss!